Georgia's Top Hotels and Restaurants Earn Coveted Award
19 February 2020
AAA Announces 2020 "Four and Five" Diamond Awards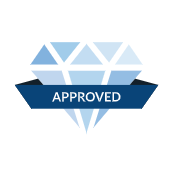 AAA ANNOUNCES 2020 "FOUR AND FIVE" DIAMOND AWARDS
Georgia's Top Hotels and Restaurants Earn Coveted Award
Atlanta, Ga. (Feb. 19, 2020) – AAA officially announced its 2020 award-winning hotels and restaurants in Georgia that have earned the coveted Four and Five Diamond Designation during the past 12 months. The AAA Diamond Program is comprised nearly 60,000 properties in the United States, Canada, Mexico and the Caribbean, including nearly 27,000 hotels and more than 30,000 restaurants.
"AAA Five Diamond hotels and restaurants represent the best of AAA's transformed Diamond Program," said Stacey Barber, executive director, AAA Travel Information & Content. "These hotels and restaurants consistently exceed expectations by providing their guests highly personalized, memorable experiences. They truly represent the upper echelon of the hospitality industry."
To be included in the AAA Diamond Program, properties must pass an unannounced, on-site evaluation. Hotels must provide acceptable cleanliness, comfort and hospitality, and restaurants must meet requirements for cleanliness, food preparation and service.
This year's AAA Four and Five Diamond awards include 42 hotels and 12 restaurants in Georgia, including three new hotels below. To see the complete lists of 2020 AAA Four and Five Diamond hotels and restaurants, visit AAA.com/DiamondAwards.
Hotels (Four Diamond)
Atlanta
Omni Hotel at The Battery Atlanta
Renaissance Concourse Atlanta Airport Hotel
Savannah
The Alida Hotel, Tribute Portfolio by Marriott
Restaurants
Georgia's Four and Five Diamond restaurants listings feature leading-edge cuisine, with extraordinary service and surroundings.
Atlanta (Four Diamond)
AG
Aria
Atlas
Bacchanalia
Canoe
La Grotta Ristorante Italiano
Nan Thai Fine Dining
Nikolai's Roof
Columbus (Four Diamond)
Jekyll Island (Four Diamond)
Sea Island (Five Diamond)
The Georgian Room (in The Cloister)
About the AAA Diamond Program
For more than 80 years, AAA's professional inspectors have conducted in-person property evaluations. AAA is the only entity using comprehensive, on-site professional hotel and restaurant evaluations guided by member priorities. AAA's inventory includes some 60,000 Diamond hotels and restaurants across the United States, Canada, Mexico and the Caribbean. Travelers can find AAA Diamond hotels and restaurants and inspector insight in AAA's trip planning products: AAA Mobile app, AAA Travel Guides, TripTik Travel Planner and the AAA TourBook guides available to members at AAA offices. For more information, visit AAA.com/Diamonds.
Visit the AAA Georgia Newsroom
About AAA - The Auto Club Group
The Auto Club Group (ACG) is the second largest AAA club in North America. ACG and its affiliates provide membership, insurance, banking, financial services, and travel offerings to over 13.5 million members across 13 U.S. states, the province of Quebec and two U.S. territories including Florida, Georgia, Iowa, Michigan, Nebraska, North Carolina, North Dakota, Tennessee, Wisconsin, Puerto Rico, South Carolina and the U.S. Virgin Islands; most of Illinois and Minnesota; and a portion of Indiana. ACG belongs to the national AAA federation with more than 60 million members in the United States and Canada whose mission includes protecting and advancing freedom of mobility and improving traffic safety. Motorists can map a route, identify gas prices, find discounts, book a hotel, and access AAA roadside assistance with the AAA Mobile app for iPhone, iPad and Android. Learn more at AAA.com/mobile. Visit AAA on the Internet at AAA.com.