08 August 2018
?
Heatstroke Prevention Alert
CONTACT:

AAA – The Auto Club Group
Susan Hiltz, Public Affairs Director, Michigan

c: 586.940.0278 slhiltz@aaamichigan.com
AAA Issues Heatstroke Prevention Alert
As Temps Rise, So Do Risks for Children
Click Here for Broadcast Quality Sound Bites
DEARBORN, MI
(August 8, 2018) – As Michigan embarks on the "Dog Days" of Summer with temperatures and humidity continuing to hit record highs, AAA is issuing a
Statewide Heatstroke Prevention Alert
in support of National Heatstroke Prevention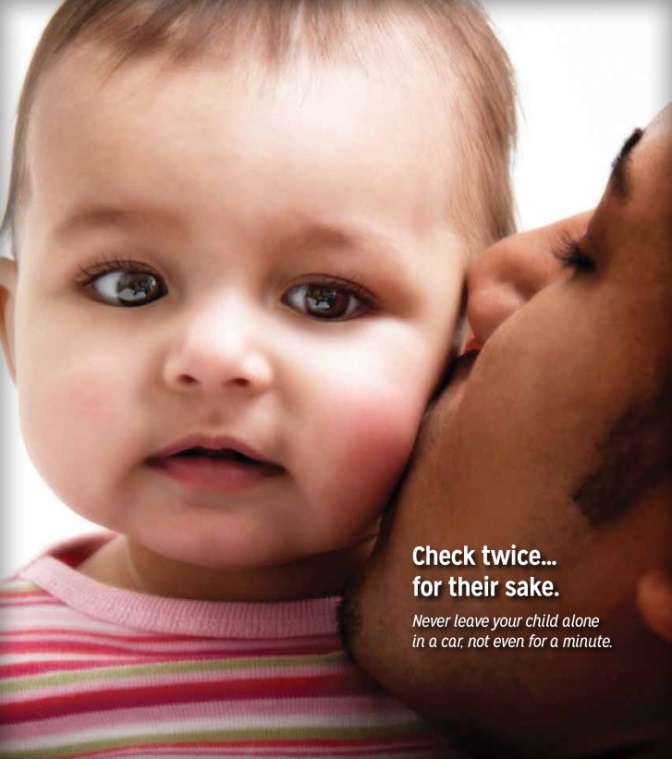 efforts across the country.
It only takes a few minutes for the inside of a car to get dangerously hot, and the record-high temperatures in Michigan this summer pose a greater risk for heatstroke tragedies. Since 1998,
764 children have died
from heatstroke in hot cars according to the National Highway Traffic Safety Administration (NHTSA). Despite warnings from safety organizations, each year children continue to die from this needless tragedy.
"People often think that something like this could never happen to them," said Susan Hiltz, Michigan public affairs director for AAA – The Auto Club Group. "However, the majority of heatstroke deaths are accidents, where a parent or caregiver forgets the child is in the back seat."
AAA and its Auto Club Group Traffic Safety Foundation encourage anyone with small children to develop a regular, consistent reminder system for getting their children out of the car. In cases where children are left unintentionally, something usually happens — such as a change in routine — that takes the driver's attention away from backseat passengers, especially when a child has fallen asleep.
"Child heatstroke deaths in vehicles are 100 percent preventable, and we want to make sure no parent or caregiver ever has to experience such unthinkable heartbreak," added Hiltz. "We urge parents to think about their routines and what steps they can take to prevent a child from being left in the car."
AAA and its Auto Club Group Traffic Safety Foundation suggest the following safety tips to help keep children safe:
Make it a Habit – Before locking your vehicle, check the front and back seat.
Set an Alarm – Consider programming an alarm on your phone that will go off to remind you to check your vehicle.
Caregiver Assistance - If you normally drop your child off at a babysitter or daycare, ask the caregiver to call you if your child doesn't show up as expected.
Add a Reminder- Put your purse/wallet or cell phone in the back seat. This way you are reminded to look in the back seat before leaving the vehicle.
Don't Leave Them Alone, Not Even for a Minute - Never leave children unattended in a vehicle -even if the windows are open or the air conditioning is running.
Vehicles Aren't Play Areas - Don't let children play in an unattended vehicle.
Put Keys Out of Sight - Always lock your vehicle – even in driveways and garages - and keep keys out of children's reach.
Call for Help - If you see a child or pet alone in the car, call 911 immediately and follow the instructions of emergency personnel.
AAA in Michigan
celebrated its 100th Anniversary - A Century of Service last year and has over 1.4 million members across the state. It is part of The Auto Club Group (ACG). Connect with us on
Facebook
and
LinkedIn.
The Auto Club Group (ACG)
is the second largest AAA club in North America. ACG and its affiliates provide membership, insurance, financial services and travel offerings to over 9 million members across eleven states and two U.S. territories including Florida, Georgia, Iowa, Michigan, Nebraska, North Dakota, Tennessee, Wisconsin, Puerto Rico and the U.S. Virgin Islands; most of Illinois and Minnesota; and a portion of Indiana. ACG belongs to the national AAA federation with more than 57 million members in the United States and Canada and whose mission includes protecting and advancing freedom of mobility and improving traffic safety. Motorists can map a route, identify gas prices, find discounts, book a hotel, and access AAA roadside assistance with the AAA Mobile app for iPhone, iPad and Android. Learn more at
AAA.com/mobile
. AAA clubs can be visited on the Internet at
AAA.com
.
| | |
| --- | --- |
| | The mission of the Auto Club Group Traffic Safety Foundation is to produce a significant and continuous reduction in traffic crashes, injuries and deaths in the communities targeted by our efforts. |