Ford F-150 Lightning Range dropped nearly 25% when loaded to near max capacity
11 June 2023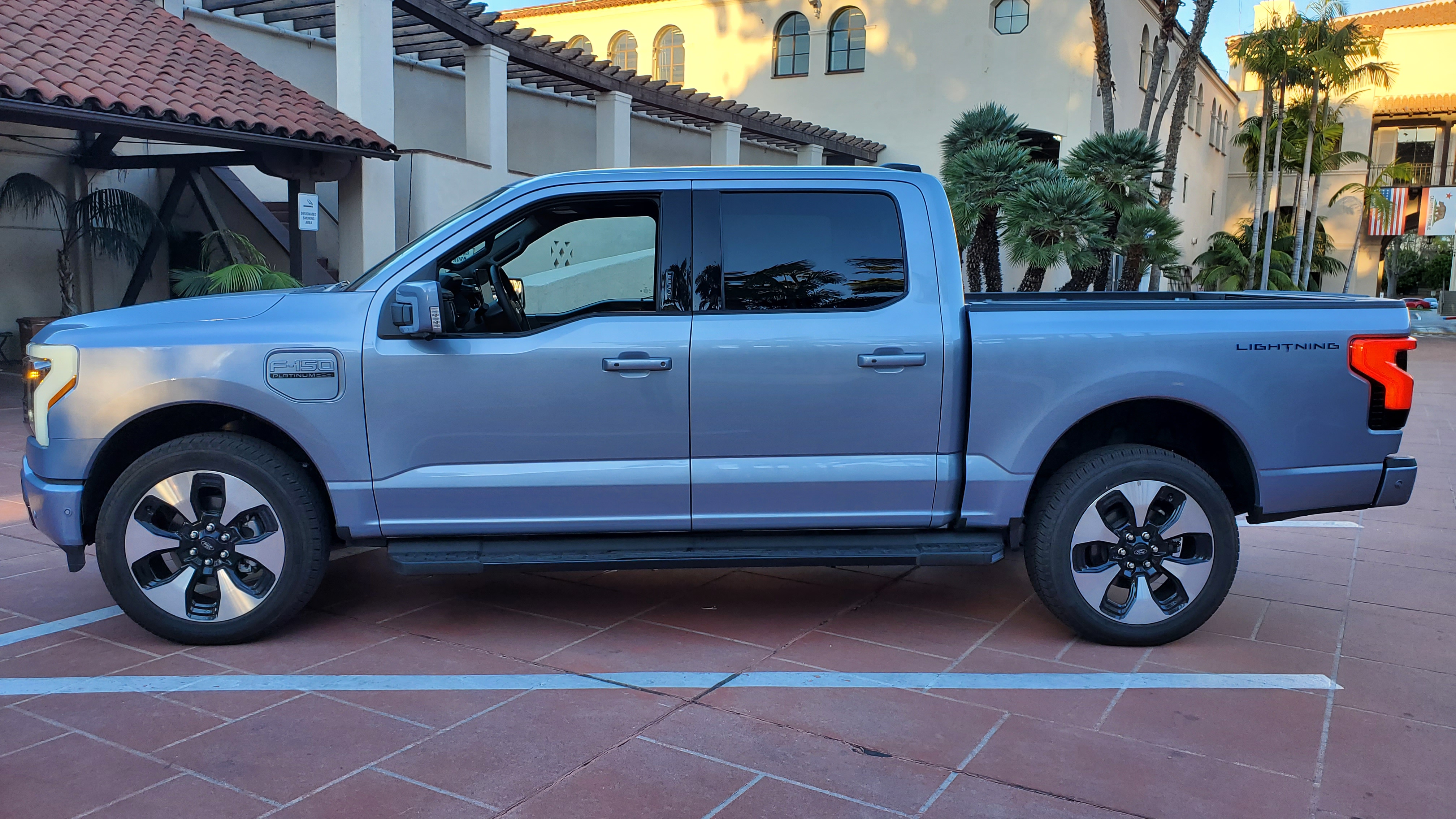 A new study from the AAA Automotive Engineering research team finds that electric vehicles (EVs) lose a significant amount of range when loaded with heavy cargo.
The study tested the Ford F-150 Lightning, a popular electric pickup truck, and found that its range dropped by 24.5% (from 278 miles to 210) when loaded with 1,400 pounds of sandbags - 110 pounds shy of its maximum capacity. For context, 1,400 pounds is the same as hauling around 70 bags of mulch or 20 bags of concrete mix.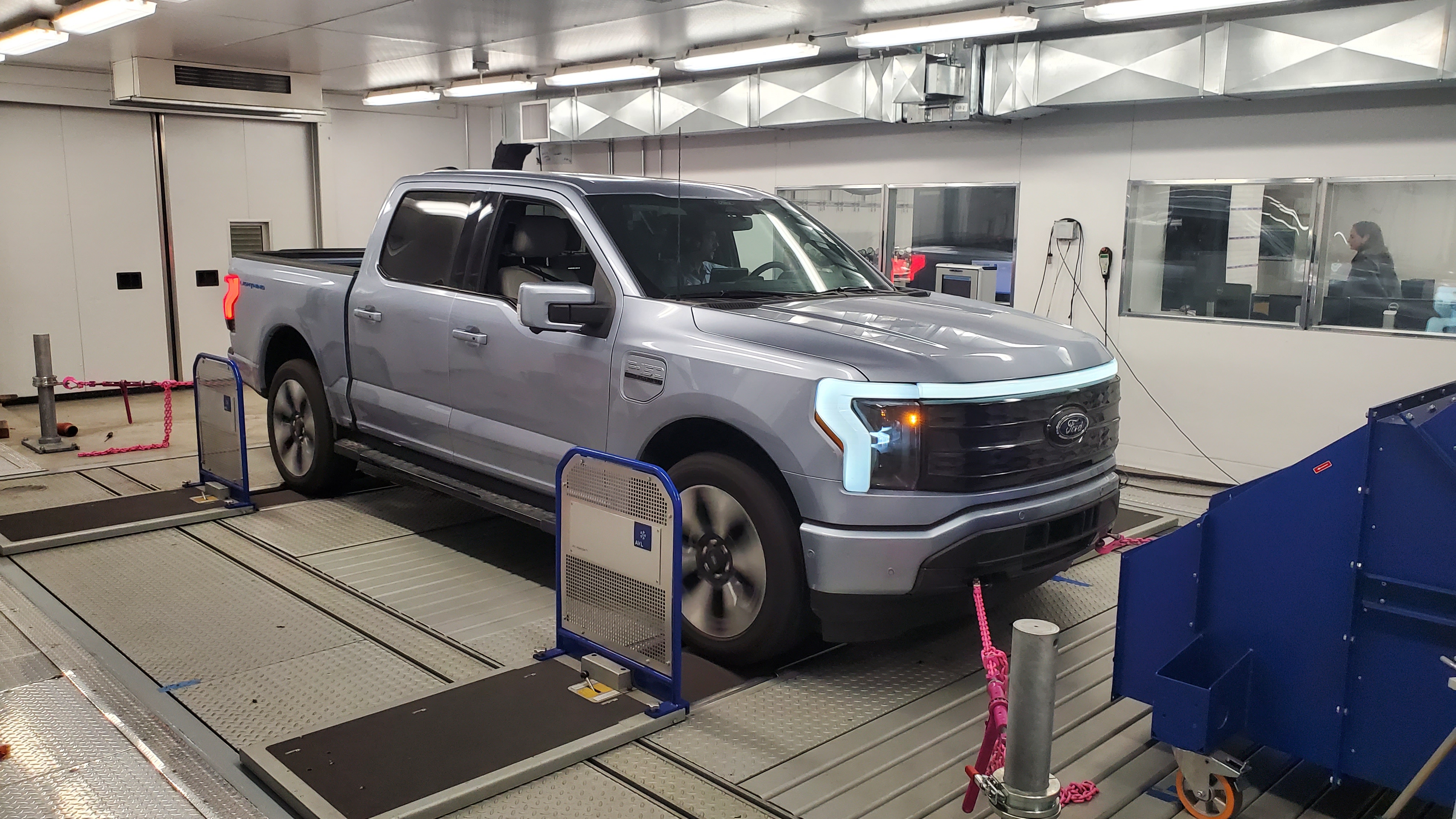 "This study is important for broadening our understanding of the limitations of electric vehicles," said Mark Jenkins, spokesman for AAA – The Auto Club Group. "Range anxiety remains a top reason consumers are hesitant to switch from gasoline-powered vehicles to EVs. While this study may heighten concerns, it's worth remembering that excess weight reduces fuel economy in gas-powered vehicles too."
"Our testing revealed a significant range reduction, but it's important to note that the Lightning was loaded to near its maximum capacity," said Greg Brannon, director of AAA Automotive Engineering. "Most buyers will likely use their Lightning with a lighter load, resulting in a much smaller range reduction."
Refer to the full report for methodology details, including specific testing equipment and test track characteristics.
Physics and Driving Behavior Play a Role
Extra weight requires more energy to move. The type of driving also plays a role. Highway driving, which typically involves higher speeds and less regenerative braking, will further reduce range. Unlike gas-powered vehicles, which perform more efficiently at highway speeds, EVs thrive in urban driving conditions due to regenerative braking from more frequent stops. Regenerative brakes capture the energy from braking and convert it into the electrical power that charges the vehicle's high-voltage battery. This electricity can then be stored in the car's battery or power other electrical components.
In the case of battery electric pickups used as work vehicles, permanent loads (such as equipment racks, toolboxes, and equipment trays built into the vehicle) will reduce the range at all times, even without additional cargo.
EVs Still a Viable Option for Many Drivers
"For buyers concerned about range, it's essential to consider the driving they will be doing and choose the right EV for their needs," said Jenkins. "AAA understands that popularity and interest in electric vehicles is growing. That's why AAA developed a wide range of educational material. We've also expanded roadside services in select regions to assist EV owners who run out of charge."
AAA Provides Mobile EV Charging in 15 Cities, Including Orlando
AAA launched a pilot program last year that offers roadside charging for EVs in 15 metro areas. The program utilizes mobile charging trucks to provide members with an additional 10 - 20 miles of range - enough to get them home or to the nearest charging station, at no additional charge.
AAA Resources for Electric Vehicle Owners
Used EV Buyer's Guide - helps consumers buy an EV with confidence
TripTik Travel Planner provides public charging information along any route
AAA TourBook® Guides include which hotels offer public charging for guests
Cashback rewards for public EV charging on AAA-branded credit cards (visit a participating AAA location to learn more)
Your Driving Cost Online Calculator helps consumers determine important comparison costs before purchase. Select the desired state, annual mileage, and driving ratio representing your typical driving habits, and vehicle year/make/model & trim.
AAA Car Guide provides consumers with reviews and ratings of select vehicles with the latest automotive technology, many of which are EVs.
AAA.com/Insurance - If you are thinking about trading out an old vehicle, or adding a brand new one, make sure you talk to an insurance agent to discuss updates to your policy, coverage, and get rate estimates.
To help educate the public, AAA conducts ongoing research on EVs, including consumer sentiment surveys, testing to determine factors impacting electric vehicle range, the true cost of electric vehicle ownership, and a survey on consumers' experience with going electric. To see the full body of research, visit AAA Newsroom.
About AAA - The Auto Club Group
The Auto Club Group (ACG) is the second largest AAA club in North America with more than 13 million members across 14 U.S. states, the province of Quebec and two U.S. territories. ACG and its affiliates provide members with roadside assistance, insurance products, banking and financial services, travel offerings and more. ACG belongs to the national AAA federation with more than 62 million members in the United States and Canada. AAA's mission is to protect and advance freedom of mobility and improve traffic safety. For more information, get the AAA Mobile app, visit AAA.com, and follow us on Facebook, Twitter and LinkedIn.