Traveler confidence has surged from 40% in Q1 to 72% in Q3
21 July 2021
NEWS RELEASE

CONTACT:

Montrae Waiters, AAA spokeswoman, The Auto Club Group
Cell (813) 244-0815
Mwaiters@acg.aaa.com
AAA SURVEY: TRAVELER CONFIDENCE SOARS;
75% OF GEORGIANS ARE MORE COMFORTABLE TRAVELING NOW
Traveler confidence has surged from 40% in Q1 to 72% in Q3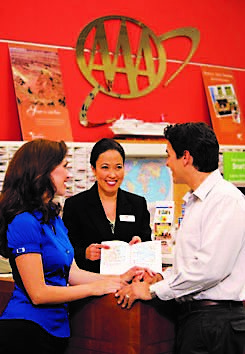 ATLANTA, Ga., (July 21, 2021) – Traveler confidence is soaring, according to a new AAA Travel survey, fielded in late June. According to the data, three-quarters of Georgians (75%) feel more comfortable traveling now than they did three months ago.
Click here to view the full survey results and see Georgians' opinions about vaccination passports and their willingness to wear masks while traveling.
Over the course of the past three quarterly AAA Travel surveys, residents' comfort level has significantly increased as their concern about COVID-19 waned.
| | | | |
| --- | --- | --- | --- |
| | Q1 | Q2 | Q3 |
| Concerned about Contracting Covid-19 | 74% | 60% | 48% |
| Feel Comfortable Traveling | 40% | 53% | 72% |

Top reasons Floridians feel more confident traveling:
Received their COVID-19 vaccination (46%)
More confident in safety measures being implemented (33%)
More knowledgeable about how the virus spreads (25%)
Of those who are already or plan to be vaccinated, 51% say travel was a motivating factor in doing so.
"AAA has experienced a surge in demand for travel as more Americans have become vaccinated and feel confident in their ability to vacation safely," said Debbie Haas, Vice President of Travel for AAA – The Auto Club Group. "AAA travel advisors have been inundated with calls from people who want help navigating the growing options for travel. Cruises and guided vacations are fully staffed and typically operating in 2021 with less than full capacity of guests, making a more intimate experience. In addition, these trips are largely inclusive of meals and activities, making it easier to choose a great value for travel in 2021. Our team members who are traveling this summer are having a great time."
Travel Plans
Over two in three (68%) of Georgians have already traveled or plan to take a trip in 2021. Over half of those (54%) will take their next trip sometime between July and September. Travel volumes have greatly increased from the 53% of Georgians who traveled in 2020.
Georgians' Top 5 Vacations in Q3:
Beach Destination (43%)
City/Major Metro Destination (27%)
Theme Park (24%)
National/State Park (22%)
Resort Vacation (19%)
Comfort Grows for Various Travel Types
Throughout the year, the majority of Georgia travelers have felt comfortable using their personal vehicle for a road trip. Yet during the past three quarters, AAA has noted significant improvement in travelers' comfort in the following:
| | | | |
| --- | --- | --- | --- |
| | Q1 | Q2 | Q3 |
| Staying in a hotel/resort | 52% | 58% | 67% |
| Renting a car | 50% | 58% | 70% |
| Taking a commercial flight | 34% | 44% | 52% |
| Going to theme parks | N/A | 39% | 55% |
Cruising
A growing number of Georgians are back on board with the idea of cruising. According to new survey data two in five Georgians (41%) feel comfortable taking an ocean or river cruise, almost half (45%) planning to cruise in the future.
"We are seeing tremendous enthusiasm among travelers who are ready to set sail on a cruise," Haas continued. "Ships are filling up fast in 2021. Next year is looking even stronger, as 2022 cruise bookings with AAA are outpacing what we saw in 2019. New options for cruising in 2021 are emerging weekly, so travel advisors can watch for options if they know of your interests."
Traveler Confusion
Nearly two out of 5 (37%) of Georgians are finding it challenging to understand the COVID-related requirements for international travel. That's because restrictions and protocols can vary depending on the destination and type of trip, and change as governments adapt to the local situation.
"The value of a travel advisor is greater now than ever before," Haas continued. "AAA travel advisors have exclusive tools to quickly navigate requirements for each destination, helping travelers make informed decisions and prepare for their trip. Additionally, we leverage long-standing relationships with travel providers to provide options and special benefits that travelers can't find anywhere else."
Travel Insurance
Half of Georgians (50%) say they are more likely to purchase travel insurance now than before the pandemic began.
"Travelers were quickly reminded last year that unexpected events can impact your trip at any time," Haas continued. "Travel insurance is extremely important in today's environment. There are various policies that can help offset unexpected out of pocket expenses, in case you get sick or your trip is cancelled or delayed. Plus, Travel Insurance provides a range of coverage options in the event that a hurricane disrupts your travel plans. Our travel advisors can help you choose a policy that will allow you to relax and enjoy your vacation."
Visit the AAA Georgia Newsroom
Twitter @AAAGeorgia
About AAA - The Auto Club Group
The Auto Club Group (ACG) is the second largest AAA club in North America with more than 14 million members across 14 U.S. states, the province of Quebec and two U.S. territories. ACG and its affiliates provide members with roadside assistance, insurance products, banking and financial services, travel offerings and more. ACG belongs to the national AAA federation with more than 62 million members in the United States and Canada. AAA's mission is to protect and advance freedom of mobility and improve traffic safety. For more information, get the AAA Mobile app, visit AAA.com, and follow us on Facebook, Twitter and LinkedIn.