21 January 2020
AAA Urges All Motorists To Do Your Part To Protect First-Responders

AAA URGES ALL MOTORISTS TO DO YOUR PART TO PROTECT FIRST-RESPONDERS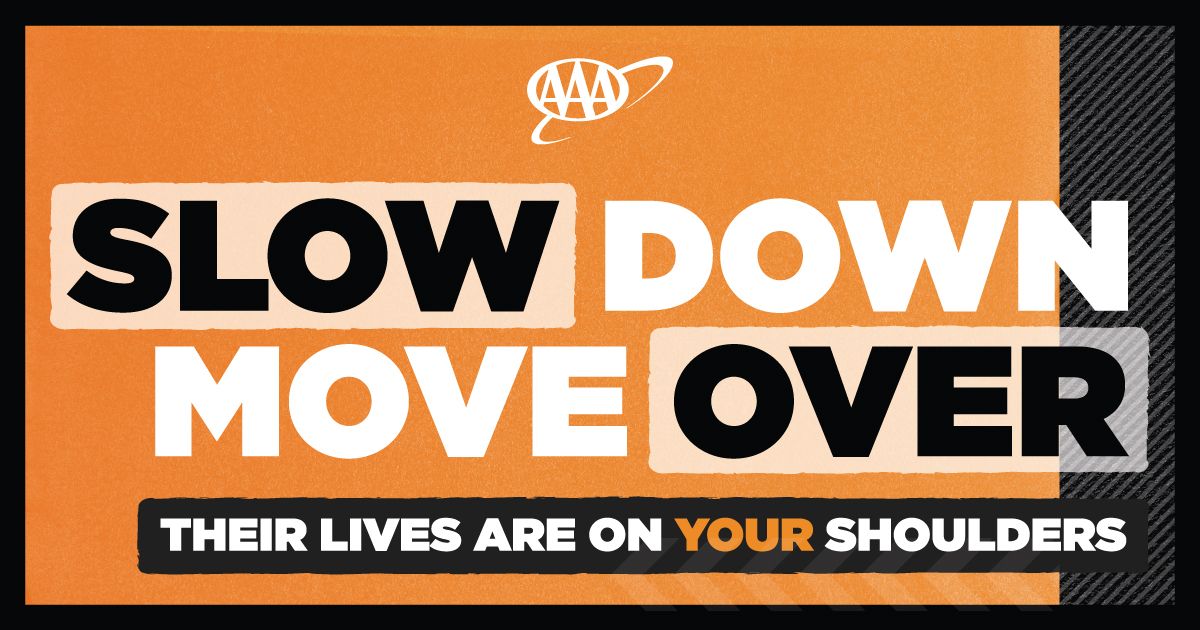 Atlanta, Ga. (Jan. 21, 2020) – AAA-The Auto Club Group urges all motorists to slow down and move over for first responders, tow service operators, utility workers, and road crews working alongside multi-lane roadways. AAA announces the start of an ongoing Slow Down, Move Over campaign aimed at highlighting the Move Over law designed to reduce deaths and injuries on Georgia's roadways.
"AAA roadside service providers will respond to over 30 million calls for help this year alone; delivering safety, security and peace of mind to our members. Their lives are on the line every time they respond to a call, said Montrae Waiters, spokeswoman, AAA – The Auto Club Group. "We're asking for the public's support to protect all of the first responders who come to the rescue of motorists. Slow down, move over as the lives of our highway heroes are on your shoulders."
Georgia's Move Over law says motorists travelling in the lane adjacent to the shoulder must move-over one lane when first responders, tow service operators, utility workers, and road crews are stopped on the side of the highway and operating in an official capacity. The law is meant to keep officers and traffic violators safe from crashes with passing vehicles.
As part of the Slow Down, Move Over campaign and in partnership with the Georgia Governor's Office of Highway Safety, a press event will take place on Thursday, January 23rd, at 11:00 a.m., located at 1950 W. Exchange Place, Tucker, GA. Georgia State Patrol, DeKalb County Fire, Police and AAA Tow Truck Service Technicians will be in attendance.
To protect roadside workers and improve highway safety, AAA offers these precautionary tips:
Always remain alert. Avoid distractions and focus on the task of driving.

Maintain a visual lead of everything going on 20 to 30 seconds ahead of you. This gives you time to see problems ahead and change lanes and adjust speed accordingly.

Emergencies can occur anywhere on the road. When you see flashing lights, slow down and prepare well in advance to change lanes. Allow others to merge into your lane when necessary.

Don't follow semi-trucks or other large vehicles too closely. If a truck moves into a left-hand lane, don't speed around the right side. They are changing lanes for a reason; be prepared to change lanes yourself.

When road conditions are slick, don't make sudden lane changes which can cause an uncontrollable skid. Change lanes early and move over gradually.

If you are unable to move over, slow down to a safe speed taking into consideration that you are approaching a workspace where pedestrians are present.
For information on laws in other states, visit drivinglaws.aaa.com
## ## ##
Visit the AAA Georgia Newsroom
About AAA - The Auto Club Group
The Auto Club Group (ACG) is the second largest AAA club in North America. ACG and its affiliates provide membership, insurance, banking, financial services, and travel offerings to over 13.5 million members across 13 U.S. states, the province of Quebec and two U.S. territories including Florida, Georgia, Iowa, Michigan, Nebraska, North Carolina, North Dakota, Tennessee, Wisconsin, Puerto Rico, South Carolina and the U.S. Virgin Islands; most of Illinois and Minnesota; and a portion of Indiana. ACG belongs to the national AAA federation with more than 60 million members in the United States and Canada whose mission includes protecting and advancing freedom of mobility and improving traffic safety. Motorists can map a route, identify gas prices, find discounts, book a hotel, and access AAA roadside assistance with the AAA Mobile app for iPhone, iPad and Android. Learn more at AAA.com/mobile. Visit AAA on the Internet at AAA.com.