AAA recognizes National Teen Driver Safety Week with free safety inspections for Teen Drivers
18 October 2020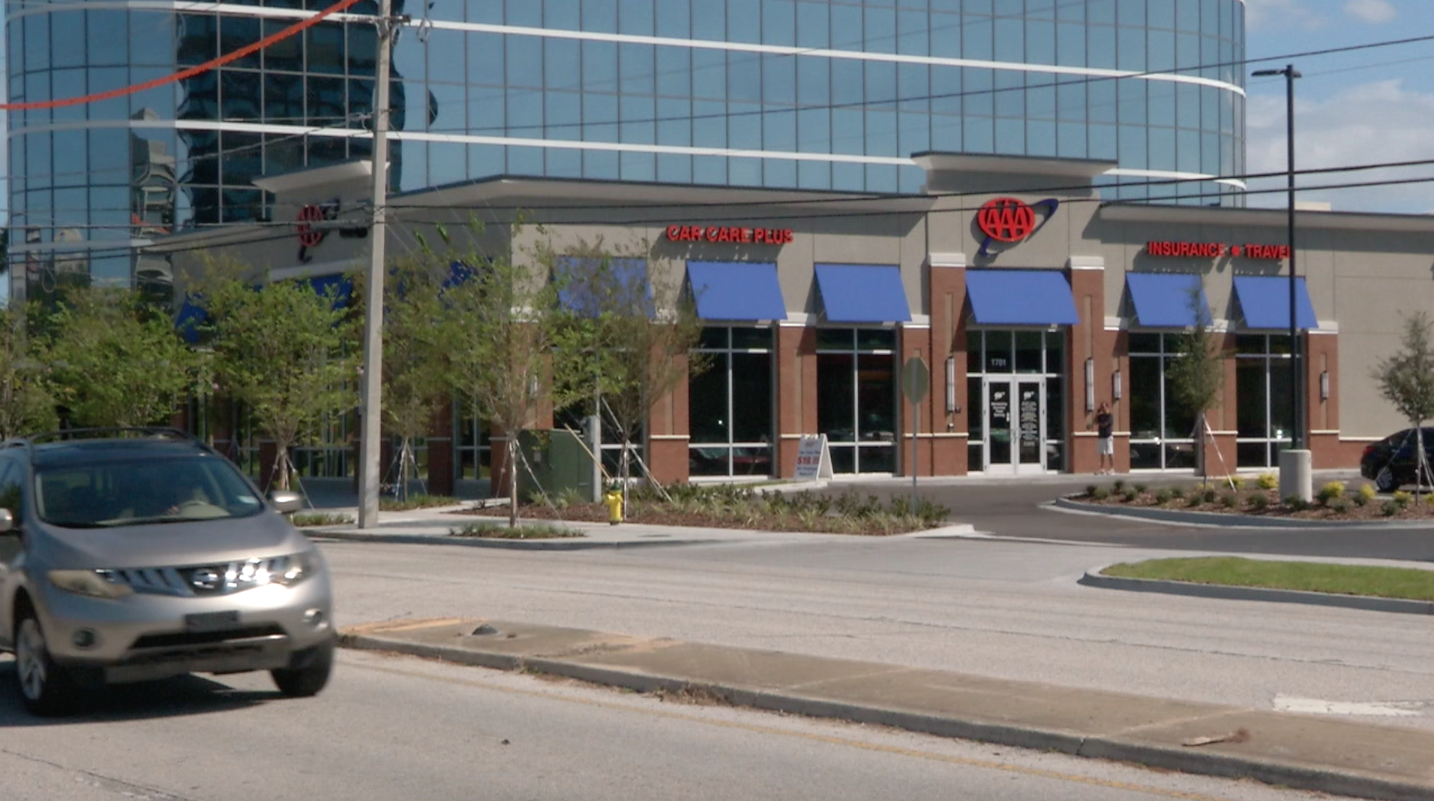 AAA will hold an event this weekend to help teens feel safe while behind the wheel. The Auto Club Group will provide a free vehicle inspection, and an overview of vehicle maintenance and safety.
"A teenager's vehicle is often maintained by parents while living at home, and lessons on proper car care are seldom discussed," said Matt Nasworthy, Florida Public Affairs Director, AAA–The Auto Club Group. "Before hitting the road, it is vital that teens better understand how to responsibly take care of their vehicle, and what to do if they experience car trouble."
The drive-thru event is free and available to drivers of all ages. Attendees are not required to be AAA members.
When:
Saturday, October 24, 2020 from 10 am – 12 pm
Register at AAA.com/SafeDriving
Where:
AAA Westshore Car Care Center
1701 N Westshore Blvd.
Tampa, FL, 33607
Attendees will receive:
Free under the hood performance reviews with certified automotive service technicians.
Free new driver safety checks. Tutorials on how to set the seat, mirrors and more. Identifying blind spots and other potential hazards.
Free safety bags for all teen drivers attending the event. Plus, an opportunity to enter-to-win a Best Buy Gift Card.
Interviews: Representatives from AAA-The Auto Club Group will be available for media interviews.
Drive-Thru Instructions:
Please stay inside your vehicle for the entire drive-thru event.
Follow event route as directed.
Don't forget your mask.
Parent/Guardian must attend with teen.
AAA offers Teen Driver Safety Tips:
Always remain alert. Avoid distractions and focus on the task of driving.
PUT IT DOWN – no text or call is worth a life.
Wear your seat belt.
Obey speed limits.
Slow down and move over when you see emergency vehicles, tow trucks or utility service vehicles stopped on the side of the road, it's the law.
National Teen Driver Safety Week is October 18-24, 2020
Motor vehicle crashes are the leading cause of death for teens (15-18 years old) in the United States, ahead of all other types of injury, disease, or violence.
In 2017, there were 2,247 people killed in crashes involving a teen driver, of which 755 deaths were the teen driver - a 3% decrease from 2016.
Parents can be the biggest influencers on teens' choices behind the wheel if they take the time to talk with them about some of the biggest driving risks including: driving while distracted or impaired, speeding, and not wearing a seat belt.
Parents can also play a key role in preparing teens for a breakdown or other roadside emergency. Make sure the teen's vehicle has a well-stocked roadside emergency kit with contents suitable for local weather conditions. A basic kit should include a flashlight with extra batteries, jumper cables, first-aid kit, bottled water, rags or paper towels, a tire pressure gauge, a blanket, granola or energy bars, and a selection of basic hand tools.
AAA-What To Do When Your Vehicle Breaks Down
For added peace of mind, give them a teen membership in a motor club such as AAA that offers reliable roadside assistance through a large dedicated network of service providers with a good coverage area. Remember, AAA's many benefits are available to members no matter which vehicle they are in, so parents don't have to worry about their teen being stranded in a friend's vehicle with no access to emergency road service.
Visit the AAA Florida Newsroom
Twitter @AAAFlorida
About AAA - The Auto Club Group
The Auto Club Group (ACG) is the second largest AAA club in North America with more than 14 million members across 14 U.S. states, the province of Quebec and two U.S. territories. ACG and its affiliates provide members with roadside assistance, insurance products, banking and financial services, travel offerings and more. ACG belongs to the national AAA federation with more than 60 million members in the United States and Canada. AAA's mission is to protect and advance freedom of mobility and improve traffic safety. For more information, get the AAA Mobile app, visit AAA.com, and follow us on Facebook, Twitter and LinkedIn.