Prepare your vehicle now in case the storm strikes
28 August 2019
Labor Day travelers should closely monitor Tropical Storm Dorian and be prepared to adjust plans based on advice from local authorities. The storm is forecast to strengthen into a major hurricane before making landfall somewhere along the eastern U.S. this weekend.
Despite where the storm makes landfall, it's possible that its effects could be felt throughout much of the state. The potential of strong winds, heavy downpours and flooding would create dangerous conditions on Florida roadways.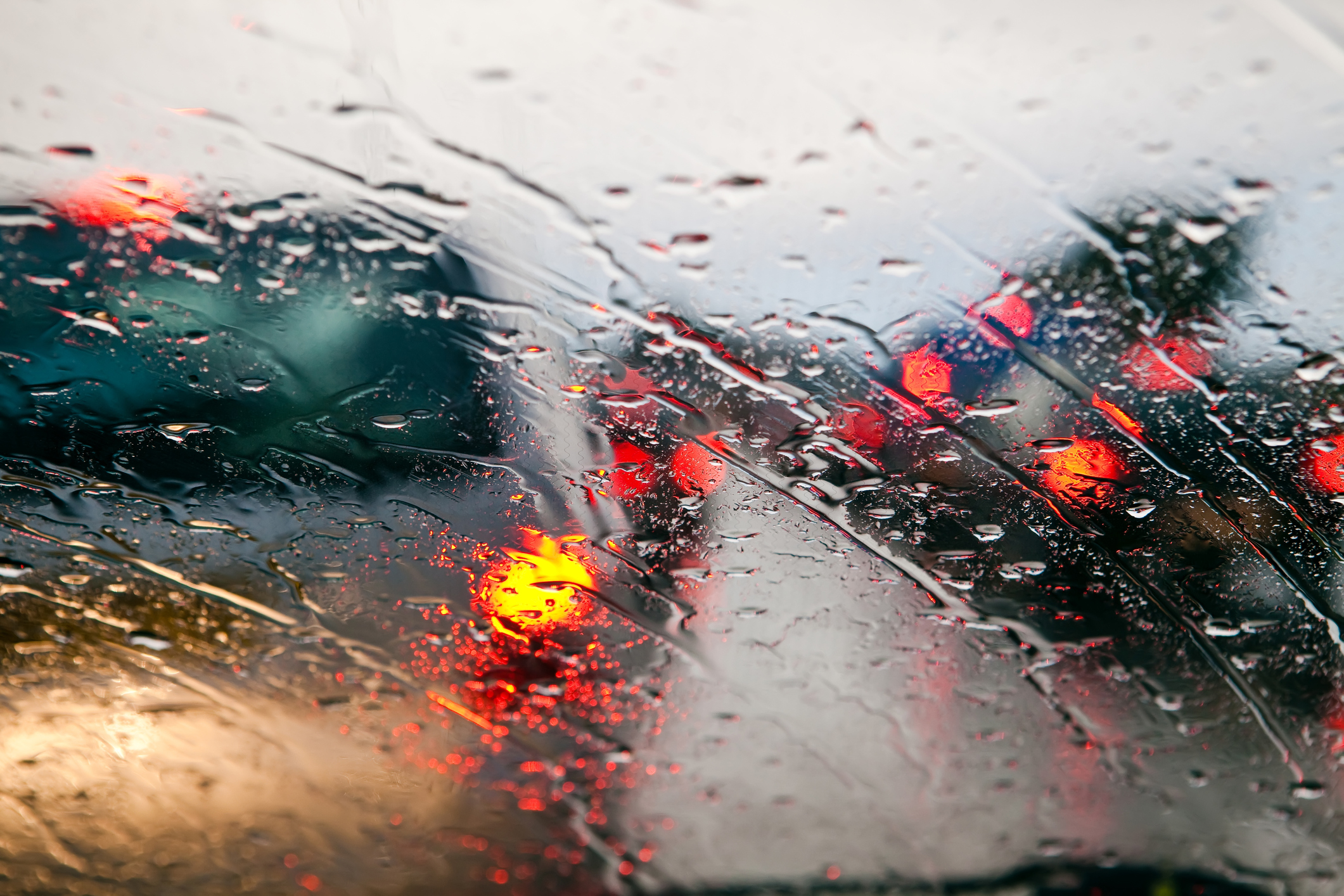 "Dorian has the potential to cause flight cancellations, altered cruise itineraries, and extremely hazardous conditions on the road," said Mark Jenkins, spokesman, AAA - The Auto Club Group. "AAA urges travelers to monitor weather reports closely and follow the advice of authorities. Travelers concerned about their flight or cruise should check online or contact their travel provider for a status update. Those planning a road trip should plan ahead and make arrangements to be off the road if and when severe weather strikes."
Visit AAA.com/Hurricane for tips on preparing your home for the storm - including pre and post-storm checklists. Click here for information on flooding.
AAA ROAD SAFETY TIPS
Prepare your Vehicle Now
Drivers should visit their trusted mechanic or AAA Approved Auto Repair Facility to ensure their vehicle is ready for inclement weather.
Windshield wipers — Replace windshield wiper inserts that leave streaks or don't clear the glass in a single swipe.
Headlights and Tail Lights — Make sure all headlights, tail lights, brake lights and turn signals are properly functioning so other drivers will see you during downpours. Turn on your headlights whenever you drive.
Tire Tread — Proper tire tread depth and inflation are imperative to maintaining good traction on wet roadways. Check tread depth with a quarter inserted upside down into the tire groove. If you can see above Washington's head, start shopping for new tires.
Tire Pressure — Check each tire's pressure when the tires are cold. Since not all newer vehicles come with spare tires, drivers should ensure they have one that is properly inflated.
Brakes — Sudden stops on a wet road are already a challenge with properly functioning brakes. If your car vibrates, pulls to the side, or makes noise when you apply the brakes, it might be time for a replacement.
Emergency Kit — Emergency kits should include a mobile phone and car charger, flashlight with extra batteries, first-aid kit, drinking water, extra snacks/food for your travelers and pets, battery booster cables, and emergency flares or reflectors.
Driving in the Rain
Check traffic and weather conditions before heading out.
Expect longer drive times. Vehicles will likely be moving slower than normal, which may cause traffic congestion. Allow extra time to get to your destination so you do not take any unnecessary risks.
Turn headlights On. Turn on your headlights to help you see and be seen.
Do not drive with hazard lights on. This signifies a disabled vehicle, and could confuse approaching motorists; potentially causing a crash.
Do not use high beams. The extra light not only blinds oncoming motorists, it also reflects off the rain, causing more of a distraction for you.
Slow down to avoid hydroplaning. At speeds as low as 35 mph, new tires can still lose contact with the road. AAA recommends drivers slow down, avoid hard braking or turning sharply and drive in the tracks of the vehicle ahead of you.
Avoid cruise control. When used in wet conditions, the risk of hydroplaning increases. When engaged, cruise control does not allow drivers to back off the accelerator to mitigate a loss of traction.
Allow ample stopping distance between cars by increasing the following distance from the vehicle in front of you, and beginning to slow down early for intersections, turns and other traffic.
Pull over. If you cannot see the edges of the road or other vehicles at a safe distance while driving, pull off the road as far as you can and wait for the rain to ease up. Make sure to turn on emergency flashers to alert other drivers.
Traffic Signal Blackouts are dangerous. If traffic signal lights are not working due to power failure, you must stop at the intersection and then proceed when you know other turning and approaching vehicles, bicycles, or pedestrians have stopped. A blacked-out traffic signal works the same as a four-way stop intersection. However, not everyone knows or follows that rule; and some may not realize they are approaching a controlled intersection; so proceed with extreme caution.
Comply with the Move Over Law. Observe the Move Over Law when law enforcement or emergency vehicles are on the side of the road. Change lanes or slow down to give sufficient clearance. This is the law in all 50 states.
Drive distraction free. Do not text or engage in distracting activities while driving, including interacting with a cell phone, talking with passengers or looking at other objects in the vehicle.
Flooded Streets
Avoid standing water and flooded roads at all times. There is no way to tell how deep standing water is on a flooded road. Driving through standing water can cause a vehicle to stall and result in severe damage to the vehicle from:

Flooding the engine
Warping brake rotors
Loss of power steering
Short in electrical components

If your vehicle shuts down while in standing water, do not try to restart it. Restarting a vehicle in standing water can cause more water to enter the engine and could cost thousands of dollars to repair.
If your vehicle stalls in a flooded area, do not remain in the car. Abandon it as soon as possible and seek higher ground. Flood waters can elevate quickly, sweeping away the vehicle and its occupants.
Strong Winds
Anticipate gusts. Pay attention when driving through areas prone to strong winds or when weather reports forecast severe weather.
Firmly grip the steering wheel. Know your vehicle, light cars, vans and other "boxy" vehicles are more likely to be blown by strong gusts of wind.
Increase space between your vehicle and other motorists, especially vans, recreational vehicles and cars pulling trailers which may be adversely affected by the wind.
Drive in these conditions only when absolutely necessary.
AAA Weather FX
Whether you're at home or on the road, knowing what the weather will be like can be crucial to protecting the people, pets and the things you treasure most. AAA members can now track weather events for free by signing up for WeatherFX Alert. Learn more at AAA.com/mobile.
About The Auto Club Group
The Auto Club Group (ACG) is the second largest AAA club in North America. ACG and its affiliates provide membership, insurance, financial services and travel offerings to over 9.9 million members across 11 states and two U.S. territories including Florida, Georgia, Iowa, Michigan, Nebraska, North Dakota, Tennessee, Wisconsin, Puerto Rico and the U.S. Virgin Islands; most of Illinois and Minnesota; and a portion of Indiana. ACG belongs to the national AAA federation with more than 59 million members in the United States and Canada and whose mission includes protecting and advancing freedom of mobility and improving traffic safety. Motorists can map a route, identify gas prices, find discounts, book a hotel, and access AAA roadside assistance with the AAA Mobile app for iPhone, iPad and Android. Learn more at AAA.com/mobile. Visit AAA on the Internet at AAA.com.